I've had my iPhone for about 17 months and, save for battery strength, I'm still madly in love with it. The Bear loves it now as well. Ever since the launch of 2.0 I've been slowly collecting cool iPhone apps, mostly free ones, and letting the Bear play from time to time. It occurred to me that maybe other parents are wondering what apps would be perfect for their kids. For the purposes of this piece, assume I'm writing for ages 3-7.

While there is not a shortage of opinions on these apps (just see the thousands upon thousands of reviews in the
iTunes store
), getting pointed reviews for just how easy/hard/scary/dumb it is for a 5 year old may be tougher to come by. So here are my quick hitting reviews of a baker's-half dozen applications.
Expect Part 2 with another 6 or so Apps very, very soon.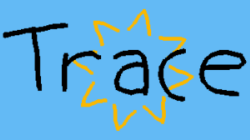 TRACE
(free) - this is, right now, the Bear's favorite game. It is painfully simple, yet so incredibly creative and fun for both adults and kids. You basically draw/erase lines to help your stick figure character get across each screen.
The game requires some simple planning, good timing and fine motor skills. It's 120 levels will keep you interested for a while and progressively get harder.
Trace
offers a cool challenge for young kids. Cannot recommend this one enough.



WHACK 'EM ALL! (free) - the free version of the classic arcade game provides 5 levels of fun, with added touches of complexity as you move along.
Straight forward gaming, you must tap (I'd suggest you avoid literally whacking your iPhone) the moles while avoiding the cats.
As you progress, the grass around the holes gets taller and new creatures to whack are added. Whack 'em All's quality graphics, ease of play and perfect touch-sensitivity make this one of the better free games on the market. The App Store suggests this game for ages 9+, but
t
his one is really perfect for most kids ages 6+. While kids 4-5 may enjoy the first level or two, the speed of the game advances to a point where they will find it tough to continue. Also available in a more-expanded edition for a buck.



Subway Shuffle Lite (free) - talk about a neat challenge for your little ones! The concept here is to move the subway cars along their specific lines in the attempt to get your red car to the desired station. This one gets very hard to figure out as you advance; we haven't been able to finish the last two free levels.
Subway Shuffle builds up your confidence early on before crushing you like a bug later on. A great game for kids who like to think a few moves ahead (young chess players would probably excel here).
The Bear, age 5, completed more than half of the free levels without parental assistance. 10 Levels total, of varying difficulty, are included in the free version, but 75 more can be had by paying $2.99.



Up There ($1.99) - the Mrs.' favorite game at the moment but way too fast moving for the Bear. There is a practice mode that is marginally slower. However, the developers could do us a solid by making an "easy" setting that would allow younger folks a legitimate chance of moving their balloon through the openings in the ceiling, attic, trees, etc.
A fun, addictive game with a nice soundtrack and high-quality visuals. Although in it's present form,
kids under 6 may find this game maddening because of the speed of the game.

Up There Gameplay Video from Veiled Games on Vimeo.


FS5 Air Hockey (free) - very realistic air hockey game that can be played in two person mode, solo vs. computer or remotely against another iPhone user. True to life air hockey sounds and bounces make this a sweet little free game to pass the time.
Turn off instant replay though, it's just a frustrating stoppage in action. Air Hockey offers good lessons in geometry as the puck dings and clanks off the boards. There are ads that pop up at the start, kinda annoying but nothing super intrusive.





Flick Fishing ($.99) - The best fishing game for the iPhone, hands down. Play for fun or compete against the computer or others remotely in Big Catch (most fish in lbs.) or Big Fish (biggest single fish) tournaments. Collect trophies and show off your big catches via email to your friends. Superior graphics and a whole lot of fun. Easy to cast (a real-life motion that MAY be a hazard if you don't have a rubbery sleeve on your phone - be careful) and reel for kiddies (at least in the shallow water where the fish aren't strong enough to snap the line). The Bear loves showing off her pikes, catfish and carps!



Koi Pond ($.99) - the first app I ever bought for the Bear. She still enjoys dipping her fingers in the water, feeding the Koi by shaking the iPhone and now loves to listen and watch the rain splash in the pond (new with the current update). A beautiful looking and sounding application. While it's not a game at all, it's subtle, lovely and fun in short spurts. Koi Pond is sort of a classic,
if you will,
in the short lived iPhone app era.


Part 2 of OWTK's iPhone Apps for Kids Review was posted on 3/4/2009. Go there now!